Rishi Kapoor's daughter Riddhima Kapoor Sahni couldn't attend his funeral that took place on April 30, a couple of hours after he breathed his last the same day. Check funeral pictures here.
Ever since the news reached her, Riddhima has been sharing pictures of the actor with his loved ones, some black and whites and some coloured memories with her followers.
Among the new lot of pictures that she has shared, Rishi Kapoor can be seen in one with his wife Neetu -- that looks like their newely wed picture while in one he's pictured with his own mother, Krishna Raj Kapoor.
Rishi Kapoor (1952-2020): Rare pictures of the actor with his family
In the first, Rishi is seen in a suit with his bride Neetu who is wearing a heavily embroidered sari with the veil on her head. In another picture, we see Rishi holding his mother, Krishna Raj Kapoor's hand as if asking her for a dance. She captioned the particular picture as: "Reunited with his most favourite person."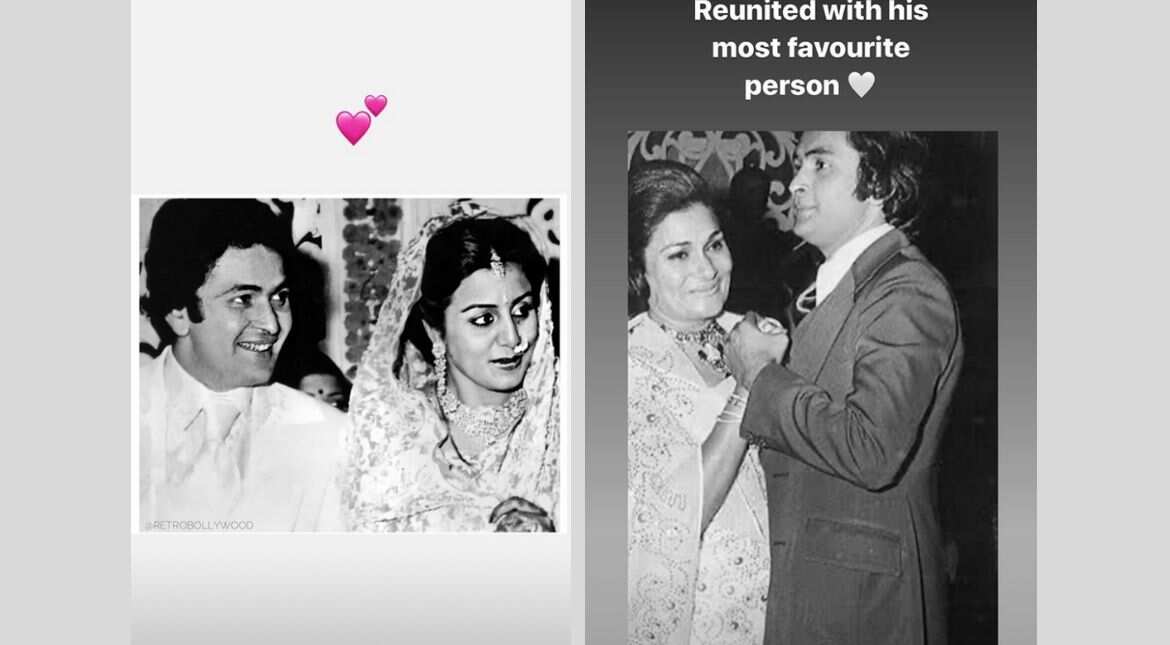 Riddima was in Delhi when the funeral took place and had to see her father's face for the last time over a video call that ALia Bhatt, Ranbir Kapoor's girlfriend, took care of.
Ranbir, Neetu Kapoor organise a prayer meet for late actor Rishi Kapoor
Later, Riddima posted a photo of Rishi to say "Legends live forever... miss you."
Riddhima also shared a bunch of childhood memories featuring herself and her brother, actor Ranbir Kapoor.