Satellite images of luxury boats near dictator Kim Jong Un's favoured villa in North Korea have revealed his current location.
Recent movements Kim and his entourage near Wonsan provide further indications he has been at the coastal resort, according to experts who monitor the reclusive regime.
Speculation had erupted about Kim's health and location after his unprecedented absence from April 15 celebrations to mark the birthday of his late grandfather and North Korea's founder, Kim Il Sung.
Also read: Kim Jong Un absent on North Korea's most important holiday: Precaution or doom?
NK PRO, a North Korean monitoring website, reported on Tuesday that commercial satellite imagery showed boats often used by Kim had made movements in patterns that suggested he or his entourage may be in the Wonsan area.
That followed a report last week by a US-based North Korea monitoring project, 38 North, which reported satellite images showed what was believed to be Kim's personal train was parked at a station reserved for his use at the villa in Wonsan.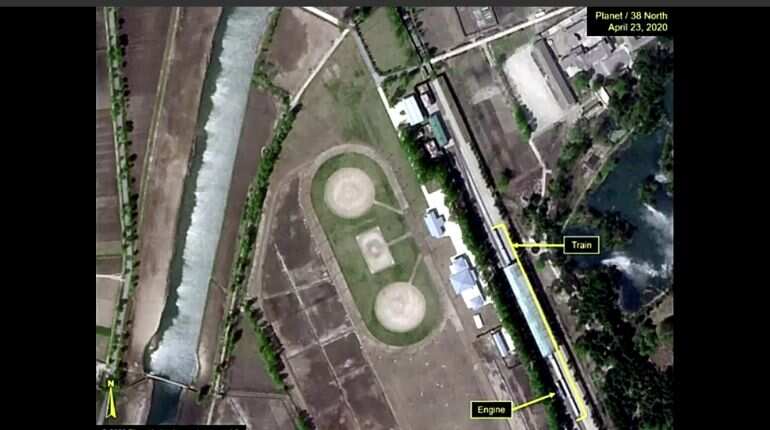 "Wonsan is the place where the railroad, recreational spots and office facilities are all perfectly equipped, in case of emergency," said Cho Han-bum, of the Korea Institute for National Unification in Seoul.
Also read: Imported machines, Germany trained doctor - Inside of Kim Jong-un's exclusive hospital
Wonsan has also been the scene of some of Kim's renewed military drills and missile tests, which he resumed amid increasing frustration with a lack of progress in denuclearisation talks with the United States and South Korea.
It also holds symbolic power for the Kim dynasty as North Korea's founder Kim Il Sung first landed here with Soviet troops to take over the country.
Earlier, officials in South Korea and the United States say it is plausible Kim may be staying there, possibly to avoid exposure to the new coronavirus, and have expressed scepticism of media reports he had some kind of serious illness.
Also read: Trump has 'a very good idea' about Kim Jong Un's status. But he won't talk about it
They caution, however, that Kim's health and location are closely guarded secrets and reliable information is difficult to obtain in North Korea.