Royal family releases photos of Princess Charlotte helping needy as she turns five
New Delhi, Delhi, India
Updated: May 02, 2020, 01:05 PM IST
One of the photos released as Princess Charlotte turned 5  Photograph:(Reuters)
Story highlights
The photos of the young princess showed that she was delivering homemade care packages to the ones in need
Amid the coronavirus pandemic that is still severely impacting the United Kingdom, Princess Charlotte is celebrating her fifth birthday and on this occasion, four photos were released by the royal family.
The photos of the young princess showed that she was delivering homemade care packages to the ones in need during the COVID-19 crisis.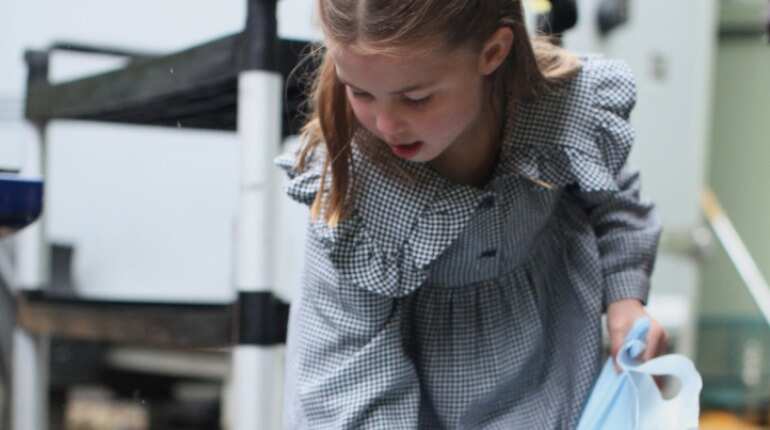 The images were clicked last month by her mother Princess Kate at the Sandringham Estate in eastern England where the family helped in packing and delivering food packets for isolated pensioners in the local area.
In one of the photos, the five-year-old is seen knocking a resident's door while holding a bag of pasta.
The family spent hours preparing fresh pasta before delivering it, BBC reported.
Last month, Charlotte's great-grandmother Queen Elizabeth, turned 94. However, the world's oldest and longest-serving monarch's birthday remained a low-profile affair this year as Britain is under a nationwide lockdown to contain the spread of coronavirus outbreak.
The UK is the world's fourth and Europe's third worst-hit coronavirus country, both in terms of the number of infections and deaths as it confirmed over 175,000 cases and 27,510 fatalities.