At least 13 killed in stampede as club goers flee at sight of Peru police
Peru ordered the closure of nightclubs and bars in March and banned extended family gatherings on August 12 to fight what is Latin America's second highest COVID-19 infection rate.
North Korea's Kim Jong Un in coma? A former South Korean diplomat claims!
He has claimed to have gotten the information from a source in China as per The Korea Herald.
EU's top diplomat warns Belarus to avoid being 'second Ukraine'
"The Belarusians' problem today isn't to choose between Russia and Europe, it's to obtain liberty and democracy," he added.
New Zealand mosque shooter arrives in Christchurch for multi-day sentencing
The massacre that took place last year, prompted a global campaign to stamp out online hate.
Iran says black boxes from downed Ukraine jet show missiles hit 25 seconds apart
Iranian and Ukrainian officials have also held talks on the compensation to families of the victims. Another round of talks is set for October.
Mike Pompeo to visit Sudan in coming days: Sudanese government officials
Sudan's transitional military-civilian ruling council and the government of technocrats have kept ending terrorism listing as its top priority.
Protests erupt in Portland! Anti-racism protesters clash with police forces and right-wing groups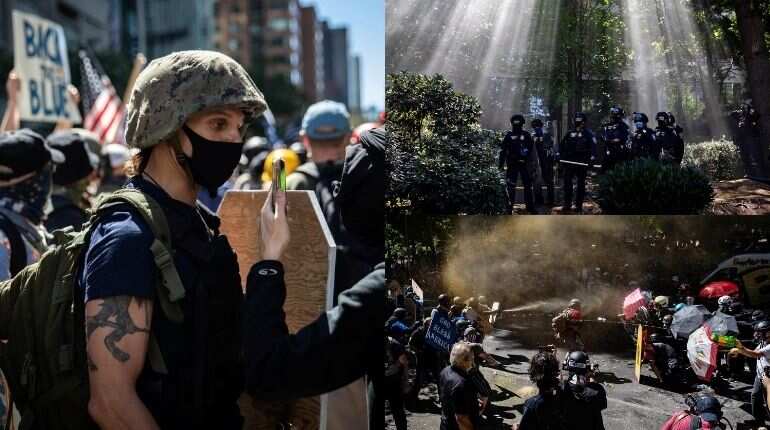 Police officers were hit by rocks and bottles during a protest in the Oregon city of Portland late on Saturday, police said, and there were clashes between rival groups of demonstrators in the city's downtown area earlier in the day.
Italian government not considering another lockdown despite rise in cases
According to Speranza, Italy has doubled the number of beds in intensive care units.
UK plans to drop 'Facebook tax': local media
The tax is expected to raise about 500 million pounds ($654 million) a year for Britain's public finances
'Chinese government has access to information of lab origin': Famous virologist claims
Jonathan Latham believes that WHO is reportedly not investigating a lab escape possibility, which is now the leading theory and this should be a source of embarrassment to the WHO