Two-time Olympic champion and president of World Athletics, Lord Coe, in an exclusive interview with WION's Sports Editor, Digvijay Singh Deo, opened up on the future of athletics post-lockdown, postponement of Tokyo Olympics, sport behind closed doors, leadership in the sporting world, challenges for global sporting bodies and much more.
Digvijay Singh Deo: Lord Coe, you have largely spent your life outdoors, so how has life been during this lockdown period?
Lord Sebastian Coe: I think it has been a challenge for all of us, particularly those of us who like working in groups in our offices. But interestingly what comes as a surprise to a lot of people, is that being an athlete, you learn to work remotely for most of your career. The current generation of athletes is working remotely and using technology. Sometimes coaches are not at the training sessions or even the competitions. The coaches might be sitting eight time zones away from the athletes, but they get the opportunity to analyse the performance of athletes only 20 minutes after the competitions end in some cases. So in a funny sort of way, this period reminds me of the time that I used to work remotely as an athlete.
DSD: I must say there probably aren't too many fitter than you as you close in on your 64th birthday. That 2.6 challenge looked pretty tough especially the push-ups.
Lord Sebastian Coe: It was a very good challenge and it was actually created by the organisers of the London marathon. On the day of the London marathon, a lot of money is raised for charity like most big-city races. However, since the London marathon was postponed this year, there was a fear that a lot of charities would miss out. So the challenge that they came up with was to raise money for these charities as a substitute for the London marathon and also inspire people to do various exercises. I did the challenge and was able to raise some money. It was a good exercise in both ways.
DSD: A few days back we got the newly revised Diamond League schedule. As the head of athletics what are the key factors you have to ensure are ticked before the resumption of the sport. There are bound to be travel restrictions and quarantine restrictions till a vaccine is found and it won't be fair on any athlete to miss out.
Lord Sebastian Coe: I think the guiding principle has to be the safety of the athletes. No action will be taken that puts the athletes in harm's way. The very fact that we pushed the International Olympic Committee to make an early decision on the Tokyo Games was because of the safety of the athletes. It was a tough decision on the IOC's part and nobody is criticising them for that. Our guiding principle has always been the safety and comfort of the athlete. We realise that the athletes need to get back to competing, they want that and so do the fans. However, we have to be respectful and we cannot put them in any danger. It's not just about putting the athletes in harm's way, they, in turn, could infect their families and loved ones and we don't want that to happen.
Wherever possible we have created a structure, the diamond league and continental tour will look very different once we resume. There isn't going to be an overall diamond league winner if we are able to get the competition up and running in august, which we hope will be possible. There isn't going to be a Diamond League final in Zurich. We have to ensure that athletes are able to enter competitions in a safe and secure manner, which doesn't increase the risk of spreading the infection. That is a real challenge and each one of the diamond league directors will identify a format for their competitions and list the safety considerations about two months before the events.
DSD: Is social distancing possible in athletics? Its' not a contact sport but anything above the 400m mark brings close contact into play.
Lord Sebastian Coe: Yes, that is true. Some events are slightly easier to conduct because the athletes run in lanes. Whereas other events like the 1500 metres, which was my event, will be more complicated. Although already I have been sent many inputs for these issues by various federations. The other day the Italian federation gave a suggestion that athletes in certain events could set off at staggered times and their aggregate timing would determine their placings. Everyone wants to get back to competing and all of us will try to be as creative and as ingenious as we can be to hold these competitions. We realise what the situation is at the moment, it isn't going to be possible to get stadiums full of fans. Different countries in the world are at varying stages of dealing with coronavirus pandemic. There are some countries where the increase in the number of cases have reduced, while others are still to hit their peak. My own country, the UK, is still locked down and most athletes do not have access to facilities, just like in India.
DSD: Sport without fans is going to be the new normal for the time being but athletes thrive under the atmospherics so to say. Is that a sacrifice you grudgingly have to make considering how athletics was starting to draw in the crowds again.
Lord Sebastian Coe: I think in the immediate future, we have to accept the fact that competitions are not going to be viewed by large groups of people. The athletes really need to get back to competitions, it is very important for them. Athletes don't just wake up in the morning to train, they train in order to compete at the highest level. So holding competitions without fans seems to be the sensible compromise at this point of time. We have to be guided by the information the various governments, the world health organisation and public health officials are giving us. However, ultimately sport will have to make its own decisions. There may come a time when sporting federations decide to resume action and that may even be without the approval of the authorities. Of course, we have to be respectful to the global health scenario, but ultimately the sporting federations have to make decisions that they think are in the best interest of not just the sport, but also the athletes.
DSD: As administrators and guardians of the sport engaging with fans and keeping them interested will be crucial. Some sports have gone the virtual route but difficult to do that with athletics. You did have the ultimate garden challenge which was quite fun. Is that the way forward to balance the possible lack of fans in the stadium.
Lord Sebastian Coe: I don't think there has been a sport which has done as much as athletics, to engage with the fans during this period. I'm very proud of the work that is been done at the world athletics headquarters, I'm proud of the creative ways in which the athletes are interacting with the fans and I'm also proud of the national bodies who are trying to help us in the digital space. No sport has responded to this crisis as well as athletics. We need to make sure that we utilise every bit of technology that allows us to stay more connected. This weekend I will be joining the African council meeting through video call, next week I will join the European and Oceania council meetings.
I have spoken to athletes, the executive board, my council colleagues and working groups through various digital mediums. This morning I addressed members of our world athletics headquarters.so there is a lot that we can do with technology. I guess smart organisations are absorbing what they are learning as we go along. As a sport, we want to come out of this crisis stronger, fitter and more robust and in a better position to future proof ourselves. At the same time, we want to keep engaging with our fans and bring the sport closer to them. The real challenge that we have is to make sure that our fans feel connected to the athletes and the sport at large. It is all part of the same landscape.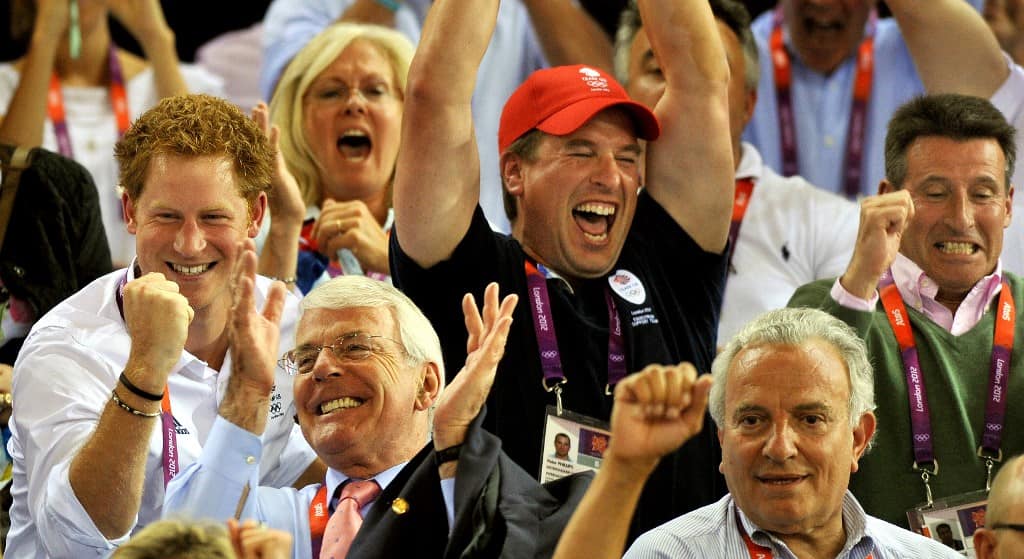 DSD: What this period has also shown is true leadership or the lack of it in the sporting world. You took the lead in asking the IOC to postpone the Olympics. Ultimately it proved to be the correct decision as sportspersons were not able to train.
Lord Sebastian Coe: The decision on the postponement of the Olympic games was a very complicated one. I am not going to attribute any blame to any organisation. I was the chair of the organising committee at the 2012 London Olympic games and I can only imagine how tough it would have been for us if there was a crisis in 2012 and someone would have told me in March or April that there was a chance the games could get cancelled or postponed. It would have been a very tough ask. You have to figure out what to do with the venues, whether it be the permanent ones or temporary ones.
There are various things that need to be dealt with in terms of sponsorship agreements. We made a judgement that was based on conversations that I was having within the sport, particularly with the athletes. They were effectively saying that they understood why the authorities were trying to keep the Olympics alive, but it is impossible to train during lockdown. The athletes said that it was possible to keep in shape indoors, but that's not the same as working on your stride patterns for a hurdles competition or working on your shotput or javelin throw. Athletes need specific training to get back into competition. That's why we felt that if we didn't make our views very clear, then there was a risk that the athletes were going to be left in this emotional turmoil which was longer than what was humanly kind to them.
DSD: This anxiety, was it similar to the one you faced ahead of the 1980 Moscow Olympics. Even today that anxiety exists as many presumptive Olympians are not able to leave their homes and train. Some may not be in the best shape with the Games 14 months away now and may not get that perfect sendoff they wanted.
Lord Sebastian Coe: Yes, that is a valid question but I also want to make the point that we are no different than large chunks of the global population who are anxious about their jobs and their families. People are worried about their children's educational opportunities, job cuts are happening, so it is a very tough landscape and sport is no different. But the athletes have one great attribute, that they are very resilient. Elite athletes don't reach that level without showing extreme resilience and determination. I think they will regroup quickly. What I wanted to do, was give them some clarity that at least took them away from the mental roller-coaster of not knowing when the games will take place.
I'm hoping that by the day, some of them will be able to get back to training at public facilities. Hopefully, they can return to do the type of training that will allow them to compete. We will do everything we possibly can to get them back into competition. I think the majority of the athletes that have been performing well will still be in contention for the Olympics next year, but for others, it is going to be tough. The extra year, for athletes who are at the end of the careers, will be difficult to adjust to. There is always the risk of injury in sport, no matter how old you are. Injuries always prove to be an obstacle in the potential success of an athlete. What we need to do is create some opportunity for competition to give some certainty to the athletes. We may not be able to hold every event that we have identified in the latter part of the year, but at least we will do everything we possibly can for the athletes to help them compete.
DSD: The big question Lord Coe is, will the games happen? Japan has made it clear that this now depends on the vaccine. That's a big if currently...
Lord Sebastian Coe: I'm not a scientist and I don't think I will add any in-depth wisdom to this debate. What I will say is that speculating about something that is over a year away is probably unhelpful. Medical experts whose inputs I value have told me that this novel virus can take untold and strange journeys in its life cycle. I don't want to speculate beyond the end of the year because I'm not sure if that is particularly helpful. It's not just about public health here, we have to make a decision that gives the athletes the opportunity to qualify for the Olympics in a fair manner. We have to have our anti-doping structure up and running. So some of these decisions must lie with sport itself and we should not just rely on academic experts or government authorities.
DSD: You know what it means to be an Olympian and stand on the podium. Should they happen behind closed doors if a vaccine isn't found or should the Olympics only happen when they are a celebration of the best sporting talent in the world...
Lord Sebastian Coe: I'm not avoiding your question, I just don't know how to answer that because it is purely speculative. Nobody would want the Olympic Games to go ahead without fans. I hope we're not in a position where we even have to consider holding the Olympics behind closed doors. I hope by next year, the pandemic is at least confined and contained to a certain extent. I don't know whether a vaccine will be available or not, but I do think that speculating is not helpful for the athletes. There is a date that has been set by the IOC and all the national federations agreed to it. There have been multiple changes made by many sporting federations to their respective calendars and these have been tough decisions.i just hope that everyone doesn't get into the Monday night quarterback syndrome, where people just criticise the decisions have been made. I think at this moment, we just need to work on trying to get athletes back into competition as soon as possible in a safe manner and everything else will hopefully fall into place.
DSD: Will that be the biggest challenge for global bodies, to ensure the integrity of sporting performance when all this ends?
Lord Sebastian Coe: the integrity of sport has to be of paramount importance. The reason we felt the games should be postponed was because we were fearful that some athletes would have an unfair advantage if they were not in an environment that was affected by the coronavirus. Hence they would be in a better position to perform at the Olympics than other athletes. We have to ensure that all athletes in the world get as close to a level-playing field as possible in these circumstances when we return to action.I don't want a situation where some athletes are securing their place for the Olympics, while others can't even leave their houses. We also want our anti-doping operations up and running around the world. The majority of the members of the athletes' commission were recommending an extended period of suspension Olympic qualification.
DSD: Lord Coe, do you believe that there will ever be an admission of the scale of the manipulation by Russia. You have capped the neutral athlete program, hit them with a massive fine yet WADA now says that more evidence has emerged of close to 150 fresh cases of manipulation.
Lord Sebastian Coe: We have set up an independent task force, they have done a very good job working with the latest Russian athletics federation. The sanction was a very serious one, it is there to say and it's non-negotiable. If Russia wants to rejoin the family of athletics nations, then they know exactly what they need to do. I sincerely hope that they do the needful. Just because we are in lockdown and not holding competitions, that doesn't extend that period of sanction. They know exactly what to do and what dates to do it by. The charges that were proven and accepted by the new Russian federation were very serious and I'm glad that they have taken them seriously. I wait for their next move because it is important they meet the sanction that was extended. My council is non-negotiable on that front