Unverified pictures of a missile-looking structure shared online by Iranian accounts have fanned speculations around the Ukrainian airplane crash.
The images suggest the existence of a missile attack on the Ukranian International Airlines airplane that crashed on Wednesday in Iran.
According to reports, some Iranian users have reportedly posted pictures of debris that shows something resembling a section of a missile.
The image of debris was reportedly taken from in front of a house in Iraq's Parand city, close to Tehran where the Ukrainian airplane crashed at the primary airport.
However, the theory of a missile shooting down the Ukrainian Boeing 737 could be a far-fetched one with Ukrainian and Iranian authorities blaming the crash on technical shortcomings.
The Ukrainian embassy to Iran on Wednesday said that engine failure caused the crash of a Ukrainian airliner in Iran, rather than a missile attack or act of terrorism, news agency Reuters reported.
In an official statement, the Ukraine International Airline said that the Boeing 737 was built in the year 2016 and had undergone a maintenance check only two days before the crash took place.
"The plane was manufactured in 2016, it was received by the airline directly from the (Boeing) factory. The plane underwent its last planned technical maintenance on January 6, 2020," the airlines said.
Also read: Ukrainian Boeing 737 airliner turned, was headed to airport when it crashed
Ukraine confirmed that all passengers and crew on flight PS752 of Ukraine International Airline were killed in the crash - a total of around 170 people with around 82 Iranians, 63 Canadians, three Britons and 9 crew members.
"We will surely find out the truth. For this purpose, a thorough and independent investigation will be conducted in accordance with international law," Ukrainian President Volodymyr Zelenskiy said calling for a thorough probe into the mishap.
The plane took from Tehran's Imam Khomeini airport and disappeared from radars just a few minutes later, crashing in Tehran province.
Iranian authorities claim that the plane had caught fire due to some technical snag in the engine and was already on fire before it came crashing down.
Meanwhile, Iran's civil aviation investigators said that the plane tried heading back to the airport on detecting the problem.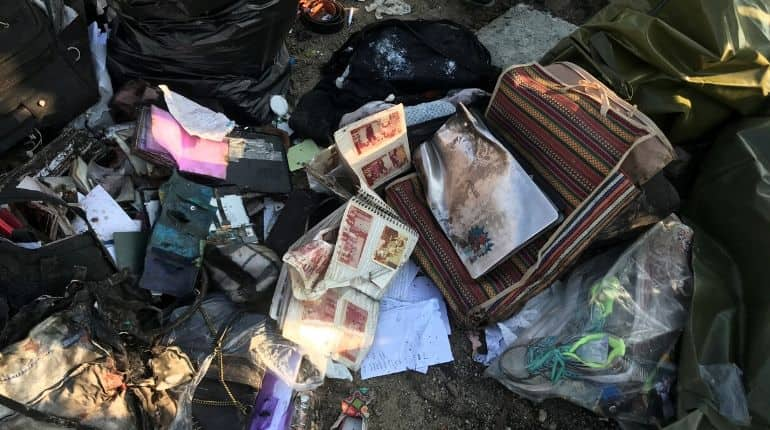 "The plane, which was initially headed west to leave the airport zone, turned right following a problem and was headed back to the airport at the moment of the crash," the Iranian Civil Aviation Organisation said. As per reports, the pilot of the plane did not make a radio call for help.
Iran said it had recovered the plane's black boxes without commenting on what it plans to do with it. Tehran has refused to hand over the boxes to Boeing and US authorities.
Ukraine International Airlines, in the meanwhile, announced the suspension of all operations to Tehran until further notice.
Canadian Prime Minister Justin Trudeau has also called for a probe into the crash while demanding Ottawa's involvement in the investigation.
(With inputs from agencies)