Here's how Afghan women are trying to empower others in society
Burqa-clad women with children walk through a street market in Kabul. Photograph:(Reuters)
Story highlights
These women express strong will and determination, and shall push past historic barriers to redefine what it means to be an Afghan woman.
On February 20, WION held its first ever Global Summit, "Unleashing the Power of South Asia" in Dubai, UAE. At the event, influencers from Sri Lanka, Bangladesh, Afghanistan, Maldives, UAE, USA and India, came together to provide suggestions to improve regional relations. As a guest speaker, I was fortunate to speak about 'Women in South Asia: Are we caught between Tradition and Modernity?' Afghanistan plays a significant role in the success or failure of women in South Asia, so I focused on Afghan women.
I began my speech with a historical story that has resonated with me since childhood: The July 1879 Second Afghan Anglo War. British forces of the 66th regiment, equipped with modern machinery, encountered Afghan troops under the command of Ghazi Ayub Khan at Maiwand region of Qandahar province. As the fighting intensified, the Afghans were at the bottom of Maiwand mountain holding on to their swords, as the British came down the mountain on high morale assured by their modern weaponry advantage. As the British advanced to the Afghan position, several Afghan fighters were killed and many others were injured. At that moment, Commander Ayub Khan didn't know what course of action to take. Amongst the ranks of the Afghans were many women - to help the wounded. Malalai, a daughter of a shepherd from a local tribe, watched as her father and her fiancé battled on. As the situation dramatically worsened when the Afghan flag bearer was killed, Malalai appeared on the battlefield, removing her veil, shouting "Young love, if you do not fall in the battle of Maiwand, someone is saving you as a symbol of shame." This battle cry gave the Afghan warriors new resolve and their efforts redoubled. Her leadership drove the Afghans to victory.
Malalai of Maiwand is a legendary icon of bravery. There are many Malalai amongst us in the modern era, ready to be recognised. In my speech, I highlighted important Afghan women in countering violent extremism and tech, noting that women are in a constant process of modernisation. Afghan women have become change agents in Afghanistan, modernising what it means to be an Afghan woman while maintaining Afghan traditions. We believe that educating and strengthening a female translates to building the family unit. That is why, in honour of Women's month, I wanted to shed light on a few influential Afghan women who deserve recognition.
These four Afghan female figures have influenced not only Afghan women but women all over the world. Mariam Atash is a member of the International Association of Women; US-Afghan Women's Council; American Women for International Understanding; Virginia and California State Bar Association, entrepreneur, mother and a mentor. She is passionate and outspoken about women's empowerment. From writing to advocating on major news stations, radio stations and speaking events, she wants to help identify paths to better the lives of women and ultimately improve society as a whole.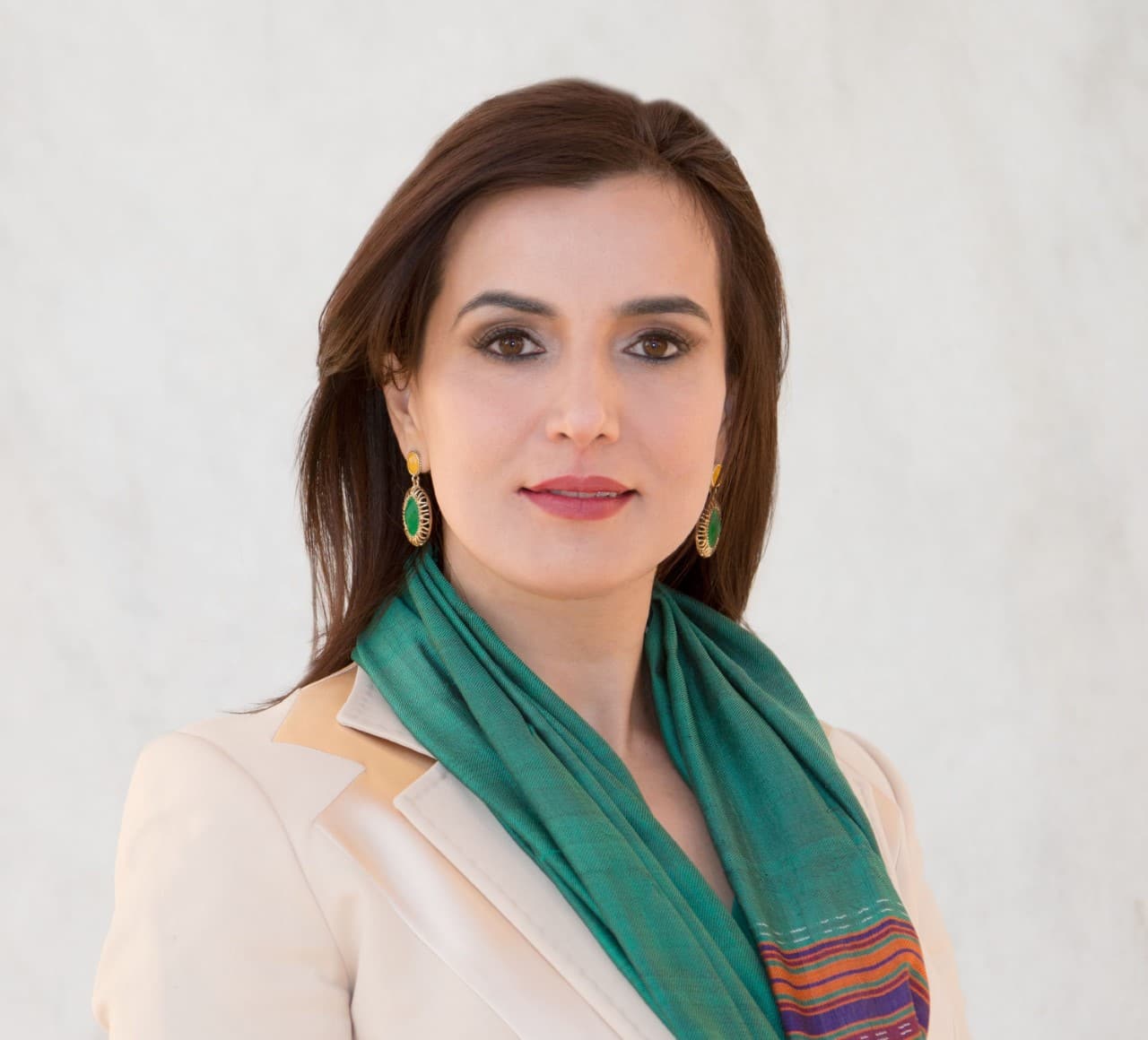 Picture Courtesy - Mariam Wardak
The second is a television artist, Munaza Shaheed. Munaza is becoming a household name in South Asia with her strong and confident Pashto literacy skills. Munaza's most indelible contribution to broadcasting has to be her interviews that bring attention to the new issues and people, particularly stories of women.


Picture Courtesy: Mariam Wardak
Sana Safi is an Afghan broadcast journalist, currently working for the BBC World Service. Sana's impact as a presenter for BBC Pashto's TV show made local, regional and international news. Aside from her journalistic skills, she is known for her fictional writing, mainly short stories. Sana provides phenomenal commentary on her Twitter platform, where she constantly encourages, highlights and motivates women from all communities, races and ethnicities. Sana is a global role model.


Picture Courtesy: Mariam Wardak
After the Soviet invasion, the strong stories of Afghan women were rarely told as the focus turned to war. The rise of the Afghan Mujahideen, a term for one engaged in Jihad (literally, 'struggle'), was coined by their spokeswoman, Fatima Gailani, a living embodiment of empowerment. Fatima Gailani obtained her BA and MA degree in Persian Literature and Sufism and another MA in Islamic Studies. Intelligent and articulate, the Afghan aristocrat played a vital role in drawing the world's attention to the events taking place in her country. She attended the Bonne Conference on Afghanistan. After her return to Afghanistan, she was chosen as a delegate to the Emergency Loya Jirga – Grand Council and appointed as a constitution drafting and ratifying commissioner. Following her decorated political career, she joined the Afghan Red Crescent to follow her passion, making a difference in the lives of the most vulnerable in her country and around the world. Today, Fatima Gailani is the head of the Gulf Cooperation Council Cluster on behalf of the International Federation of the Red Cross Red Crescent and is a leading Afghan humanitarian.


Picture Courtesy: Mariam Wardak
I find the below passage a fitting choice for the circumstances of Afghan women today:
Tho' much is taken, much abides; and though
We are not now that strength which in old days
Moved earth and heaven; that which we are, we are;
One equal temper of heroic hearts,
Made weak by time and fate, but strong in will
To strive, to seek, to find, and not to yield.
This passage demonstrates the past holds no bearing on the future. The women of Afghanistan are strong in will and determination, and shall push past historic barriers to redefine what it means to be an Afghan woman. These four women are strong examples of female empowerment, as they seek to improve and strengthen women in every society.

(Disclaimer: The opinions expressed above are the personal views of the author and do not reflect the views of ZMCL.)