Beyond the call of duty: CRPF men rescue puppy from drowning in river in Jammu and Kashmir
Sliding down the ladder, a CRPF man managed to hold the puppy and take him out, saving him from drowning. Photograph:(WION)
Story highlights
The puppy had slipped into the Jhelum river and a team led by CRPF sub-inspector
The armed police forces in the Jammu and Kashmir have led several operations mostly those related to terrorism but this one is completely different.
On Friday evening, during a regular patrol, men from Central Reserve Police Force's (CRPF) 23 battalion noticed a drowning puppy in a river, and an operation was launched immediately.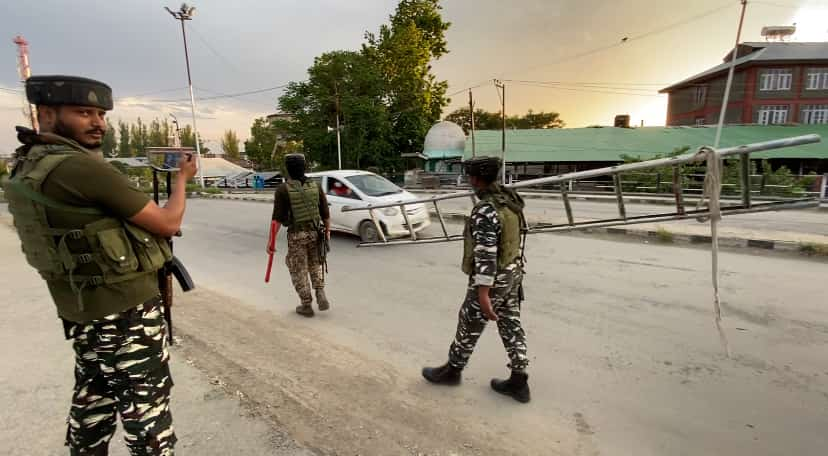 The puppy had slipped into the Jhelum river and a team led by CRPF sub-inspector
Vikash Pandey and his team noticed the noise and rushed to the rescue.
A man was immediately sent to bring a ladder while others kept a close eye on the puppy. Several attempts to take him out failed. Desperate, the puppy was constantly changing his position to save himself and that was making the rescue hard.
"We were withdrawing from our duty and we noticed a puppy drowning. The puppy was making noise for help but due to lockdown, there were no people in the vicinity," says Vikash.
Despite the tense situation, a head constable volunteered and took off his bulletproof vest while others looked kept a tight vigil. Sliding down the ladder, a CRPF man managed to hold the puppy and take him out, saving him from drowning.
"Our motto is service & loyalty, we come to the rescue of anyone, be it a human or an animal," CRPF sub-inspector says.