Imran Khan-led Pakistan government has restored partial trade with India bowing down to domestic pressure from its traders.
Pakistan will now import life-saving drugs from its arch-rival.
These medicines include those for cancer, tuberculosis and cardiac problems.
Pakistan imports almost 50 per cent of raw materials for medicines from India.Pakistan gets cheap Raw materials from India and China only, those from Europe and other places are relatively expensive due to higher labour cost.
These medicines include These live-saving drugs of Cardiac, Diabetes, Cancer and TB medicines. In total, 820 chemicals for medicines are imported by Pakistan from India. At least 62 chemicals are those on which Pakistan is entirely dependent on India. At least 23 from these 62 are those which are life-saving drugs.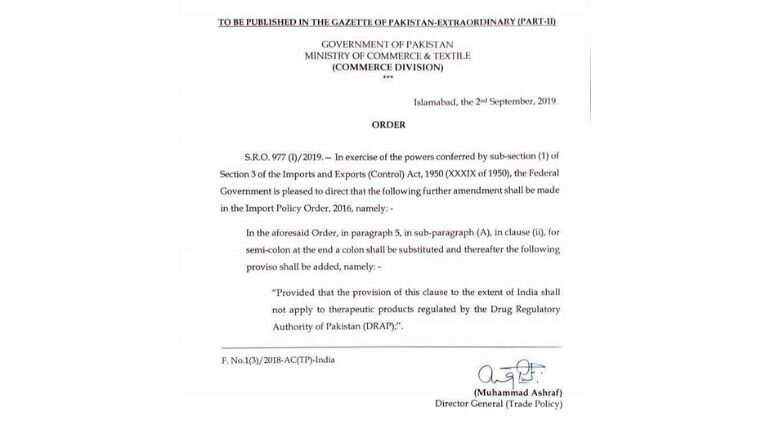 Watch: Face-off between Indian & Pakistani lawmakers in Maldives
Pakistan's imports have already entered negative growth with almost all countries, except India, as Islamabad mostly imports raw materials from New Delhi.
On August 10, Pakistan had formally suspended its trade relations with India, in retaliation against New Delhi's decision to revoke Article 370 that gave special status to Jammu and Kashmir.